At the heart of my practice is meeting my clients where they are in the moment, listening deeply, and supporting them through the healing process with compassion. My work draws from several therapeutic modalities from different traditions, as well as my own heritage and personal journey.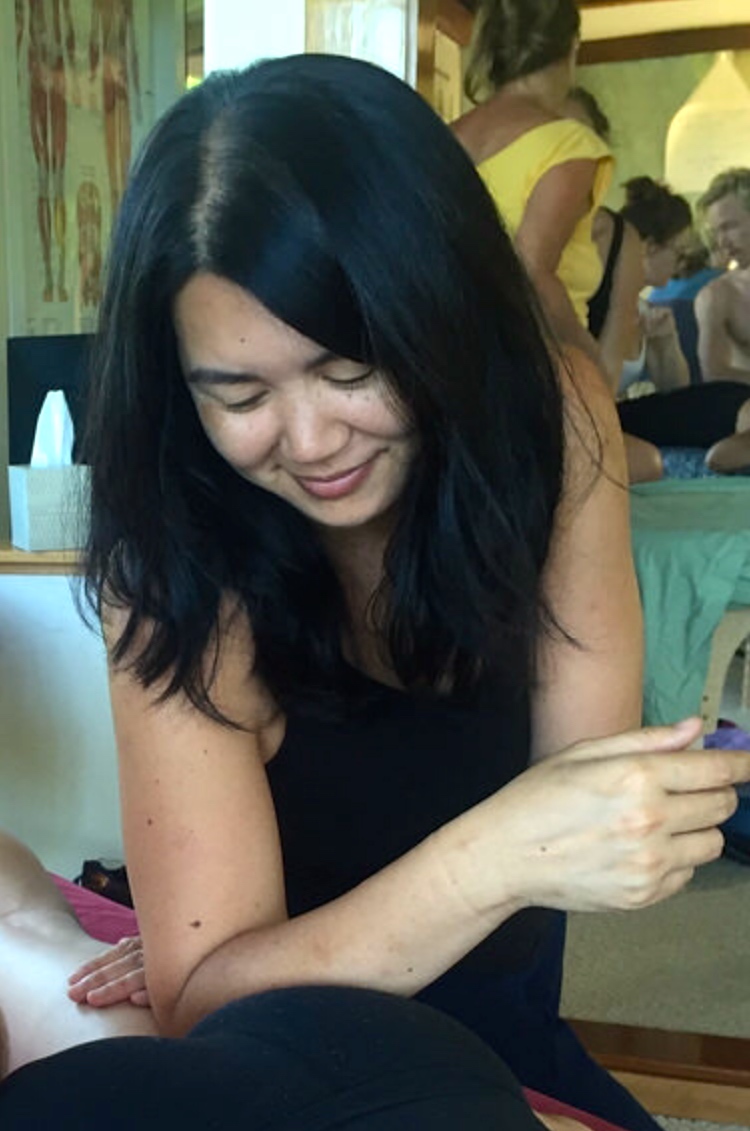 I'm a 5th generation Californian and a Berkeley native with a diverse family heritage. I began studying bodywork in 2001 and have over 2500 hours of training in several hands-on, somatic, movement, and mindfulness-based healing systems. I've attended training programs in the Bay Area, Seattle, Hawaii, Asia, and Europe. Before stepping into my role as a healing arts practitioner, I received a bachelor's degree in Environmental Studies from UC Santa Cruz, and spent almost a decade working in the tech world.
My approach is focused on the more subtle modalities as I've found that they offer the most profound and long-lasting results. Craniosacral Therapy played a central role in my own healing process, transforming my life and paving the way towards the discovery of my calling in the healing arts. I'm continuously amazed by the power and effectiveness of this modality and feel honored to share it with others.
My work as a healing arts practitioner is always evolving as I continue my education and explore new possibilities. I practice meditation, yoga, qi gong, tai chi, and I'm a certified teacher of Lu Jong Tibetan Healing Yoga. I'm interested in the intersection of wellness and technology, early childhood development and attachment, and I'm an ongoing student of Medical Qi Gong. My interest in community and collective healing led me to co-found a Craniosacral clinic in 2014. I also volunteer at the Bay Area Craniosacral Children's Collective, and formerly managed one of the original coworking spaces in SF. When I'm not seeing clients in my practice, I can be found writing, hiking, collaging, playing ukulele, and spending time with my daughter.
April Lee, California State Certified Massage Therapist - CAMTC #46300
Member of Associated Bodywork & Massage Professionals